Ukraine Traveler Database
page 4 of 31
Type: Hotel
-Price range: EUR 60 - 79
Situated: In the center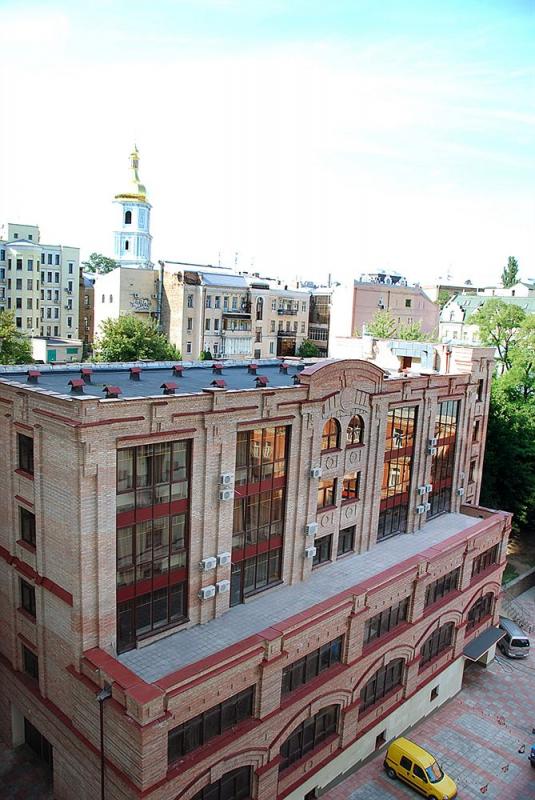 Hotel Bontiak is private mini-hotel in Kiev Ukraine. It is located in the city center, a short walk from the main street of the capital is Kreschatik. At 100 meters from the best hotel in Kiev are St. Sophia's Cathedral and Golden Gate. Even simple walking through the historic center of the Kiev city will give a good mood, and when you are bored walks in the neighborhood are the best museums, theaters and art galleries of Kiev, who will want to visit.
Type: Hotel
-Price range: EUR ≥ 200
Situated: In the center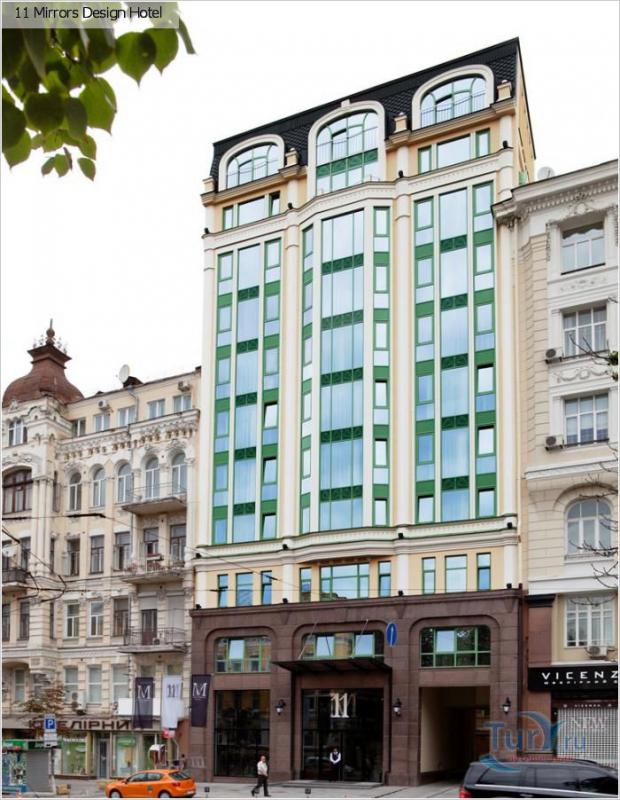 The charming 11 Mirrors Design Hotel Kiev provides luxury rooms with wonderful views of the city. Operating in Kiev since 2012, this hotel features contemporary architecture and modern comforts. The hotel boasts central location next to The Richard's Castle, Theatre of Plastic Drama on Pechersk and Klovskiy Palace. Kiev city center is 2km away. This hotel is exclusively based near a botanical garden.
A 5-minute walk will take you to Золотi ворота subway station. 10km to the Zhulhany airport. This property has 45 guestrooms including Signature Double Room, Premier Single Room and Signature Suite appointed with Wi-Fi, individual climate control, a laptop, coffee/tea making facilities and a minibar. They feature open bathrooms with bathrobes, a walk-in shower and a hairdryer.
Type: Hotel
-Price range: EUR ≥ 200
Situated: Outside the center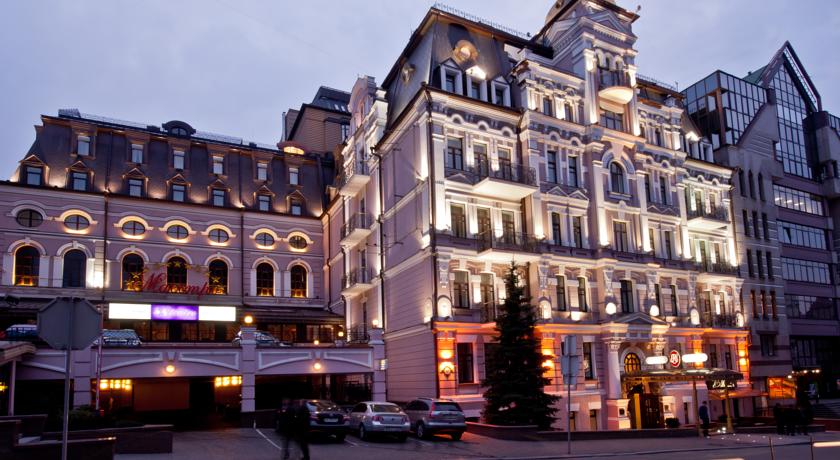 The Hotel ocated in the heart of Kiev at the crossroads of the city's cultural, business and historical districts, the boutique Opera Hotel is within walking distance of St. Sophia and St. Vladimir churches, the Opera House and Embassies district and Kiev's main business.
Type: Hotel
-Price range: EUR ≥ 200
Situated: In the center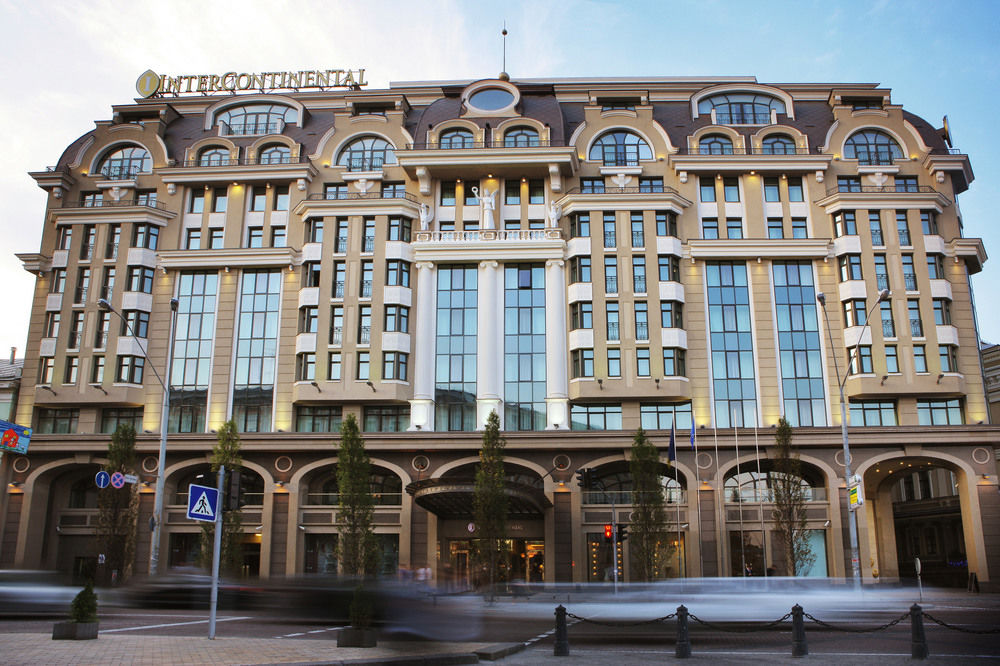 In the very heart of the ancient city, this luxury Kiev hotel is located next to three spectacular Ukrainian orthodox churches. Designed in keeping with historical surroundings, InterContinental Kiev is elegant on a grand scale. The traditional and unique Intercontinental Kiev with its massage, spa and sauna is a nice place to stay when you are in Kiev on holiday. In 2009, this hotel opened and since then this example of traditional architecture has become a well-known destination in Kiev. All registered guests are welcome to use complimentary WiFi internet available throughout the hotel, free access to our SPA swimming pool and fitness. InterContinental Kiev restaurants offer first class European, French, Asian and local cuisine, our rooftop lounge bar b hush showing you the best panoramic view among the Kiev hotels.
Type: Hotel
-Price range: EUR ≥ 200
Situated: In the center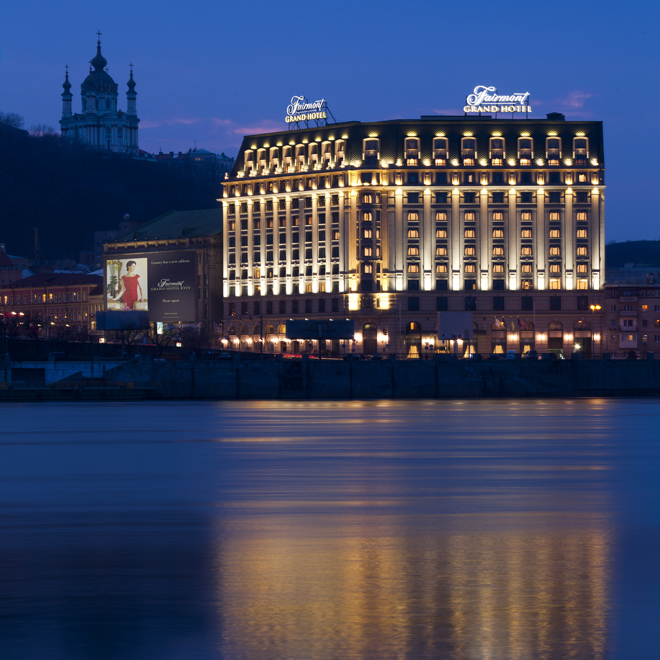 The newly opened, luxurious Fairmont Grand Hotel Kyiv offers the most spacious rooms in the City. Guests will enjoy magnificent amenities and exemplary service in the historical centre of Kiev. The Hotel features elegant bars, restaurants, a luxury spa and gym with sensational views of the Dnipro river and this sparkling city. Discover distinctive Kyiv dining and nightlife just steps from the Hotel. On-site private parking is available for guests.
Type: Hotel
-Price range: EUR 60 - 79
Situated: Outside urban areas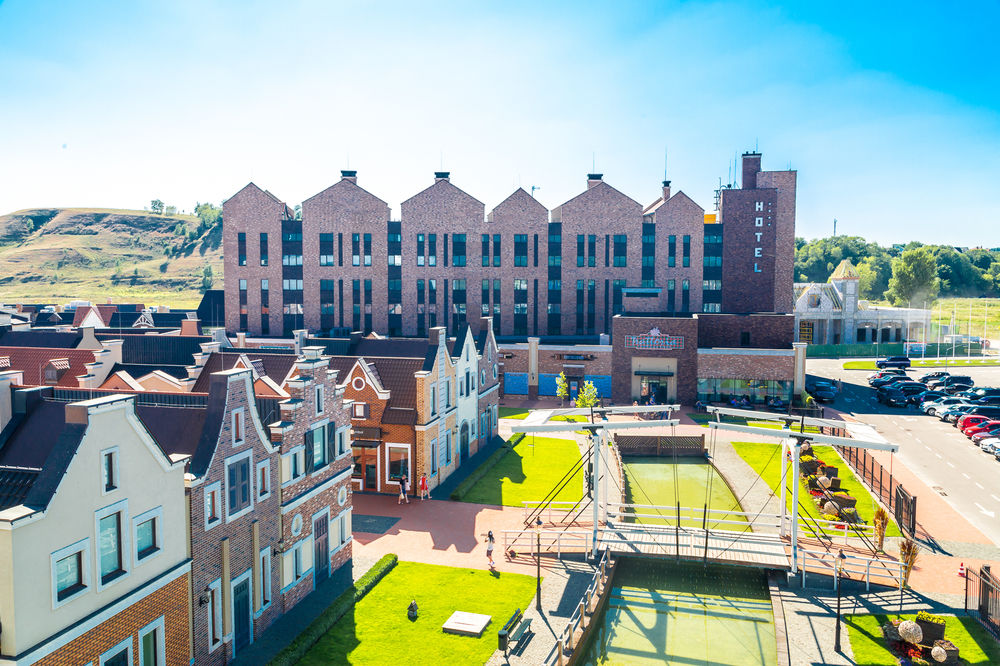 Manufactura is a 4-star unique property that offers comfortable accommodation steps away from Saint Andrew's Church, Seiklar Rope Park and St. Michael's Golden-Domed Monastery. Operating in Kiev region since 2014, this hotel features Dutch architecture and modern comforts.
Type: Hotel
-Price range: EUR 30 - 39
Situated: Outside the center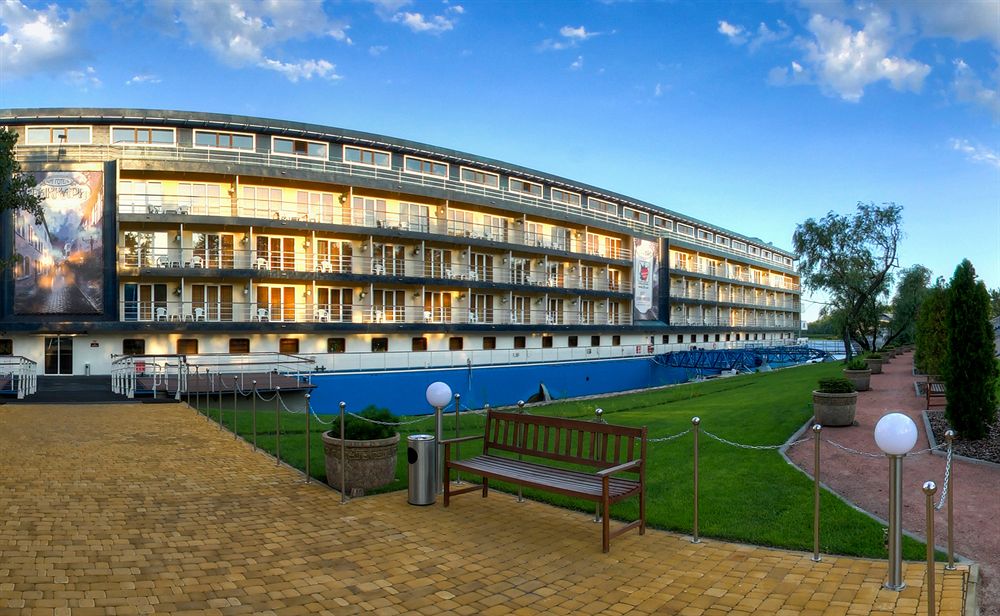 Bakkara Hotel is a elegant property, set on the beach front. 20 minutes away from Great Patriotic War Museum, Rodina Mat (Motherland) and Mariyinski Palace. Hidropark, Kiev-Pechersk Lavra - Caves Monastery and Mystetskyi Arsenal in Kiev are located nearby.
Type: Hotel
-Price range: EUR 150 - 199
Situated: Outside the center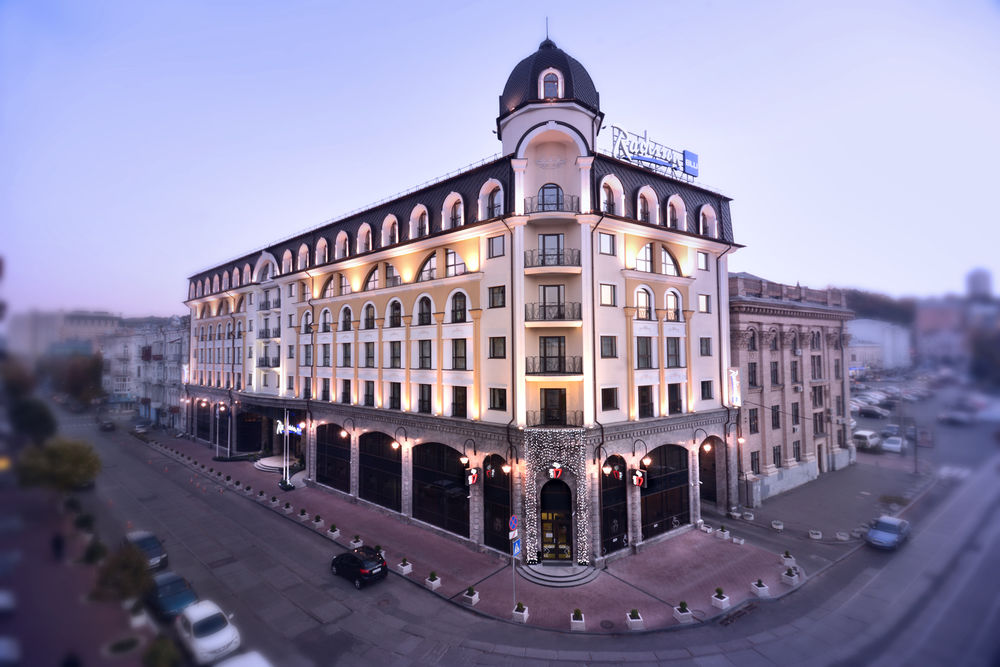 The hotel located near from Kontraktova Square, a few steps from the cultural and historical attractions.
Type: Hotel
-Price range: EUR 100 - 149
Situated: In the center
When visiting the sophisticated accommodation of President Hotel be informed of and ready for the amount of great nowadays facilities that will make your holiday in the Kiev city comfortable and flawless. The perfect location is the President Hotel is in the in the center of Kiev for guests on holiday or for business travel. Enter the elegance of the President Hotel well-furnished 325 rooms with most possible modern conveniences like en-suite bathroom with bath and shower, air conditioning and heating system, mini bar, cable television, alarm clock, dial telephone, radio and balcony. The President Hotel property is also well equipped with facilities of advanced Kiev level for all kinds of needs or organizing events. The hotel features lift, car park, safe box in reception, bar, garage, restaurant, shops, meeting and conference rooms, cable wi-fi internet, printer, fax, wellness centre, business corner, solarium, gym, sauna, massages, beauty salon, organisation of sports activities and entertainment function room for shows and swimming pool.
Type: Hotel
-Price range: EUR 60 - 79
Situated: Outside the center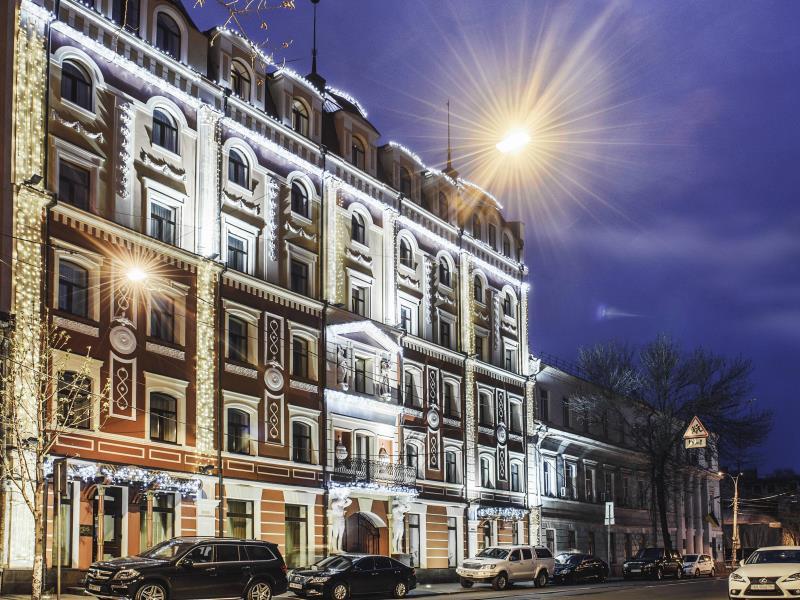 The Podol Plaza Hotel is a new boutique hotel in the historical center of Kiev featuring elegance and antique style. It combines all the advantages of a large establishment with the intimacy of a private hotel. The Podol Plaza Hotel is considered to be one of Kiev`s favourites.
page 4 of 31