Ukrainian cuisine
In addition to the most beautiful women, Ukraine is famous for its exquisite and delicious cuisine. Once in Ukraine and having tasted its national dishes you will come back again and again just to feel the taste of true Ukrainian dishes. Unquestionably and without doubt, the most delicious and nourishing food is in Ukraine; it was here that originally meals were cooked in the oven, which gave a special taste to Ukrainian food, as well as retained all the useful vitamins.
Ukrainian borsch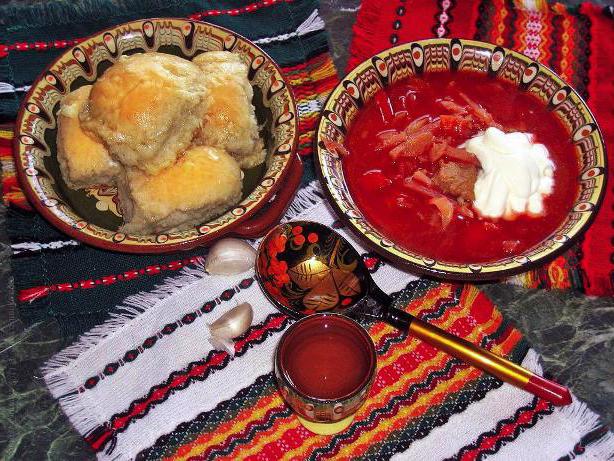 The world-wide known and delicious dish number 1 is the Ukrainian borsch, served with pampushkas and garlic. For cooking it chefs use a variety of ways and add their own spark, but what forms its basis is a rich broth and fried vegetable dressing.
Lard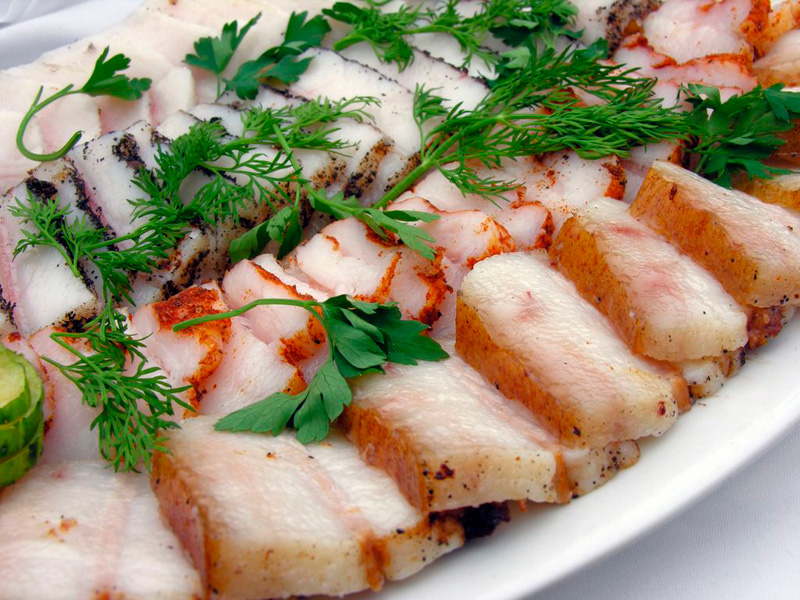 What Ukrainian borsch can go without lard! Lard complements a number of Ukrainian dishes and is a symbol of Ukraine. Just the word "lard" causes a storm of emotions and gives evidence of the Ukrainian nation. Fat is not only eaten raw, boiled, fried, salted and smoked, but even used in sweet dishes, combining with sugar and molasses.
Varenyky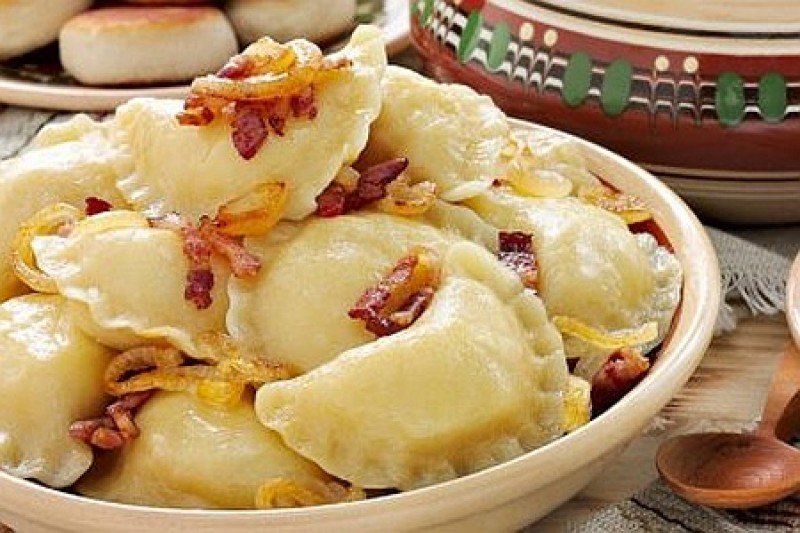 No less typical Ukrainian dish is varenyky. Dumplings are made with every possible fillings, but the most common stuffing in Ukraine is varenyky with potatoes and cottage cheese, which are always served with sour cream, which gives a delicate taste to the dish.
Pastries
Pastries are not less honored in Ukrainian cuisine. Since ancient times Ukrainians used to bake bread, rolls and pies. Pies in Ukrainian cuisine look very puffy, and they taste very substantial and incredibly delicious.
Puzata Hata
In all the menus of Ukrainian cafes and restaurants you will surely find these delicious national dishes that are worth trying, and having tried them you should return there again and again. You will surely be satisfied and full!
One of the most popular public places with Ukrainian cuisine is "Puzata Hata", where many Ukrainians spend their lunchtime and dinnertime. Real Ukrainian colouring, flavor and amazing national cuisine will give you unforgettable impressions of visiting the café. Traditional borsch with doughnuts, delicate nalystniky (pancakes) and deruny (potato pancakes) with sour cream, juicy kurcheniky (meat rolls) and galushkas (dumplings) is just a small part of the gastronomic delights of Ukrainian food and the skill and mastery of the cooks. In "Puzata Hata" you will always remain under the impression, both from the cooking itself and from the exquisite interior. Because this place combines all the charm of Ukrainian traditions and affordable prices.
The availability of this cafe is also very attractive for customers, as you can find it almost next to each subway station in Kiev. You can have breakfast, lunch and dinner in the cafe "Puzata Hata", being in any part of the city at the same time.
Apart from the attractive prices as they are, the café invites public for business-lunches at 11.00-15.00 every weekday at surprisingly reasonable prices.
Ukrainian cuisine is one of the most amazing ones, you should try the real taste!
Bon appétit!