Talking about Ukraine
In this blog section we want to tell you about our experiences in Ukraine. Enjoy reading it and we invite you to make comments.
Top reasons to visit Ukraine

12-08-2015
Blog >> Travel
Probably Ukraine is not the most visible spot on the map, or just well-known by the terrible disaster "Chernobyl". But Ukraine is a marvellous country where you may find something interesting for yourself. With its diverse culture, Ukraine has something to offer for everyone. The coldest winter, kind-hearted people, strange traditions, mouth-watering food, cheap alcohol and the most stunning girls can be found in this magnificent country. Without a doubt, Ukraine is not like Las Vegas, but coming here you will explore something new for yourself that you have never known about it. Those who have came once, they want to go back again to this marvelous country. It is a free country, where you may feel like home and be very busy with hundreds of amazing attractions. Last but not least, Mystetskyi Arsenal is worth definitely visiting. With its 53,000 sq., this outstanding museum is known as the largest one over Europe that hosts libraries, cultural exhibitions and housing art.
Kiev is a capital of Ukraine. It is situated in the eastern part of Europe and for centuries was one of the main centers of trade, history and royalty in Russian Empire. The city is a fabulous mixture of past magnificence that is represented in its glorifying architecture and religion and on the other hand, it is a fast developing city that has everything a modern European city should be starting with accommodations and ending with countless entertainment centers.
For real adventure, the Carpathian Mountains can be the right place. The most famous ski resort like Bukovel, Tysovets as well as Drahobrat can be found here. With its fresh air and marvelous mountains, the Carpathian Mountain attracts a lot of visitors from European countries. Caves Monastery is known as a religious heritage of Ukraine, where you may get to know about Orthodox religion, and see the church relics.
Chernobyl is a terrible disaster that has happen in 1986 in Ukraine. Since this time, the air is polluted with radiation after this horrible disaster, and people started to be sick with different disorders. But today, this zone became a very popular place for visitors, where you may see the isolated town without any citizens. Chornobyl, is the name of a city situated in northern Ukraine near the border with Belarus beside the wide river Pripyat. It is around 140 km from Kiev.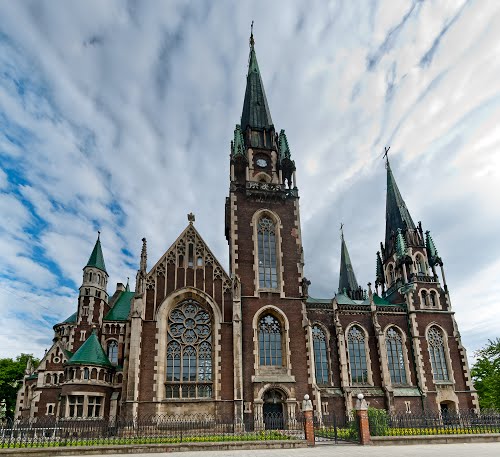 Another famous place that you should definitely not miss is ancient city, Lvov. It is not like other cities in Ukraine, Lvov has something special, and it is known also as UNESCO World Heritage where you may enjoy the buildings in baroque style. We highly recommend visiting the Ivan Franco Opera House that is awesome. Lvov is a truly Ukrainian city; where still are ancient Ukrainian traditions, clothes, cafes. If you want to be indulged with Ukrainian culture, you should start your trip from this place. The citizens of the city are also the patriots of their country, so the most spoken language here is Ukrainian and not like in Kiev Russian.
Last changed: 28-08-2015 at 21:00
Back to Overview
Comments
Add Comment