Talking about Ukraine
In this blog section we want to tell you about our experiences in Ukraine. Enjoy reading it and we invite you to make comments.
The residents of Kiev are accustomed to the abundance of restaurants and cafes with delicious food, extraordinary and incredible interior, friendly waiters and, of course, unforgettable atmosphere. We recommend visiting the list of the best restaurants in Kiev, which was compiled by voting of Kiev residents:
MONACO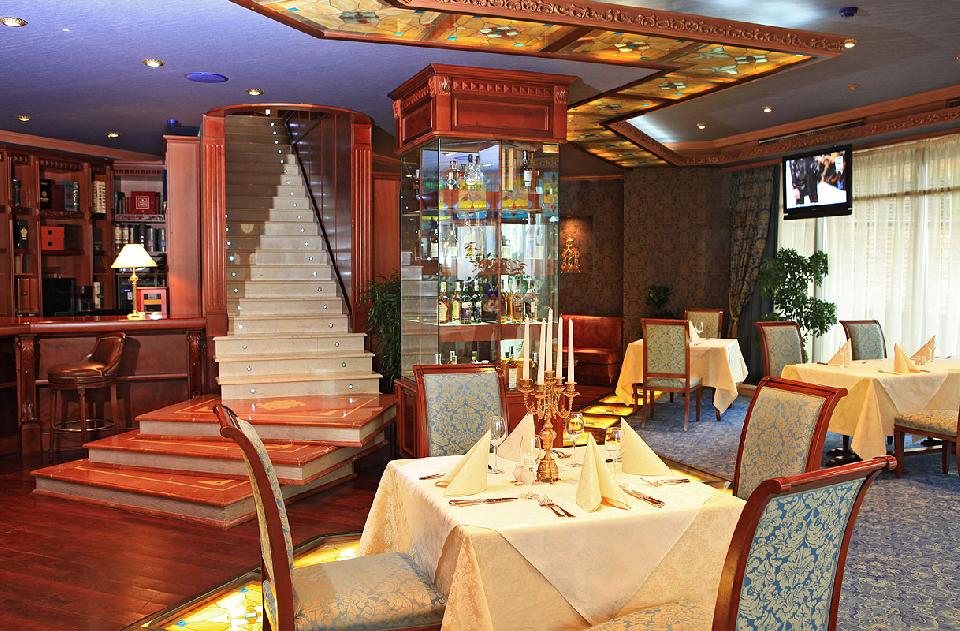 Address: Str. Big Zhitomir, 20a
Locating in the heart of the capital, the Monaco restaurant offers classic Italian and French dishes, many of which are made of seafood. Moreover, visitors can choose lobsters for their dishes in a restaurant's aquarium. Additionally, Monaco has the famous summer terrace with a view of the Landscape Alley and the Saint Andrew's Church.
OLIVE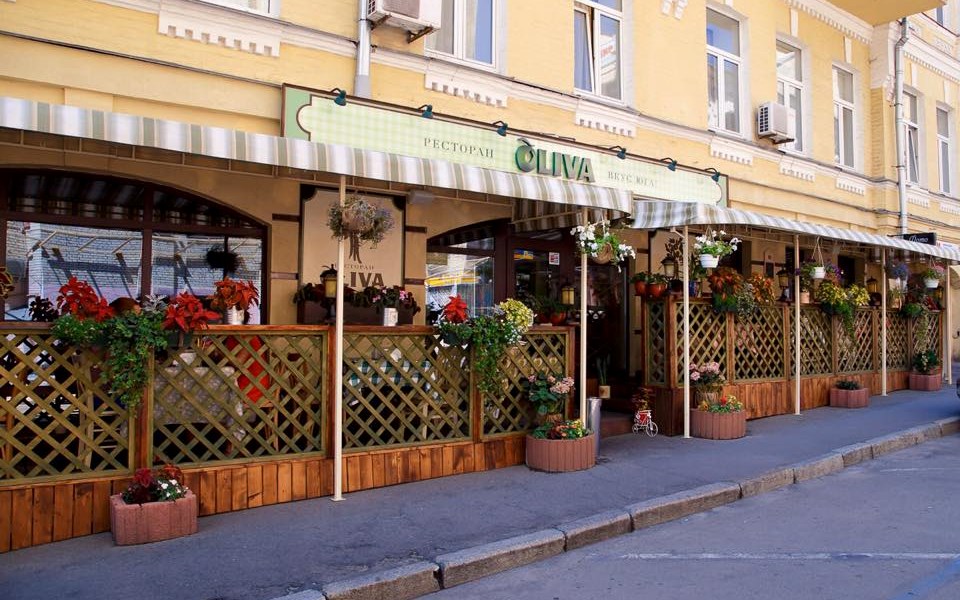 Address:
Str. Simon Petlyury 5
Str. Most Vasylkivska 34
Str. Sagaidachnogo 25
Boulevard of Peoples' Friendship 25a
Str. Malaya Zhitomirskaya, ¾
Str. Nikolsko Suburban 1a
Str. The upper shaft 10
The network comprised of seven cozy Italian restaurants all over Kiev amazes visitors through the cold dishes, interiors, and amazing service. In each of these seven saloons, visitors feel themselves as at home. Indeed, people adore the really large Oliva's portions. They work from 9 am until late at night, offering such cuisines as the English, Ukrainian, American and diet menus.
BEEF MEAT & WINE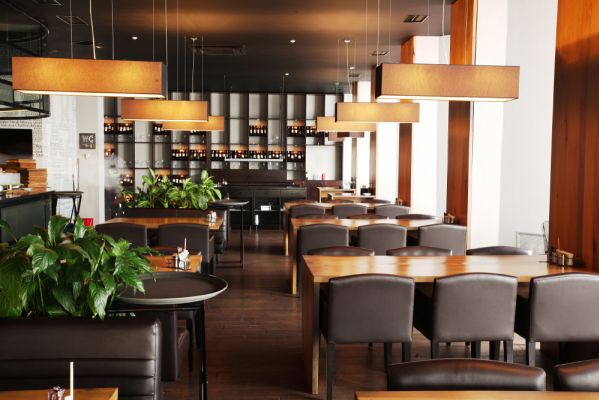 Address: Str. ShotaRustaveli, 11
The real American steaks and good wine are the main things, which characterize this restaurant. The open kitchen allows guests to see the chefs working right out of the room. They also offer a special menu, in which dishes are personally prepared by the chef.
MUSAFIR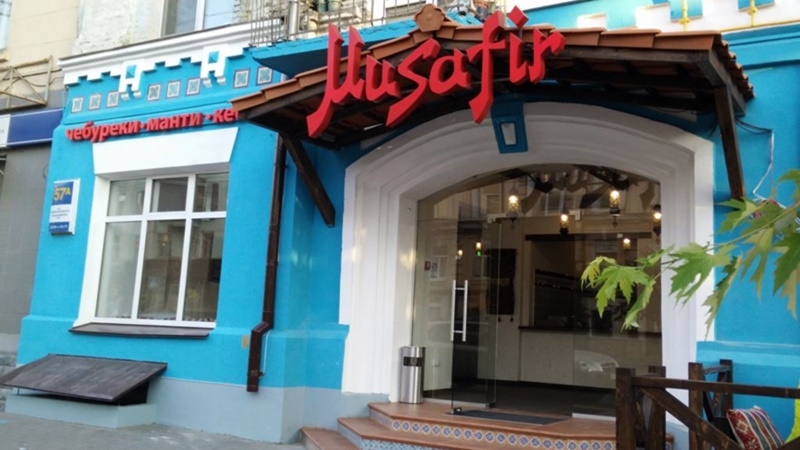 Address: Str. Saksaganskogo, 57A
This restaurant was one of the main attractions of the Crimean Bakhchisaray, and after the annexation of the Crimea, the restaurant moved to the capital. They serve all the major traditional Crimean Tatar cuisine such as pasties, rice, and kebabs.
KIFLYK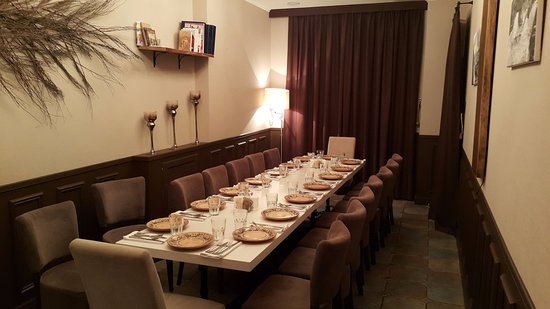 Address: Str. ShotaRustaveli, 4
Kiflyk presents the most unusual dishes of Western Ukraine. That is why their menu is full of unusual names of national Ukrainian cuisine. All visitors get little kіflyks as a compliment, which is named in honor of the restaurant. It is the small bagels, sprinkled with powdered sugar. It serves the unique delicious beverages such as homemade brandy, Carpathian tea and mulled wine from the Carpathians.
PRAGUE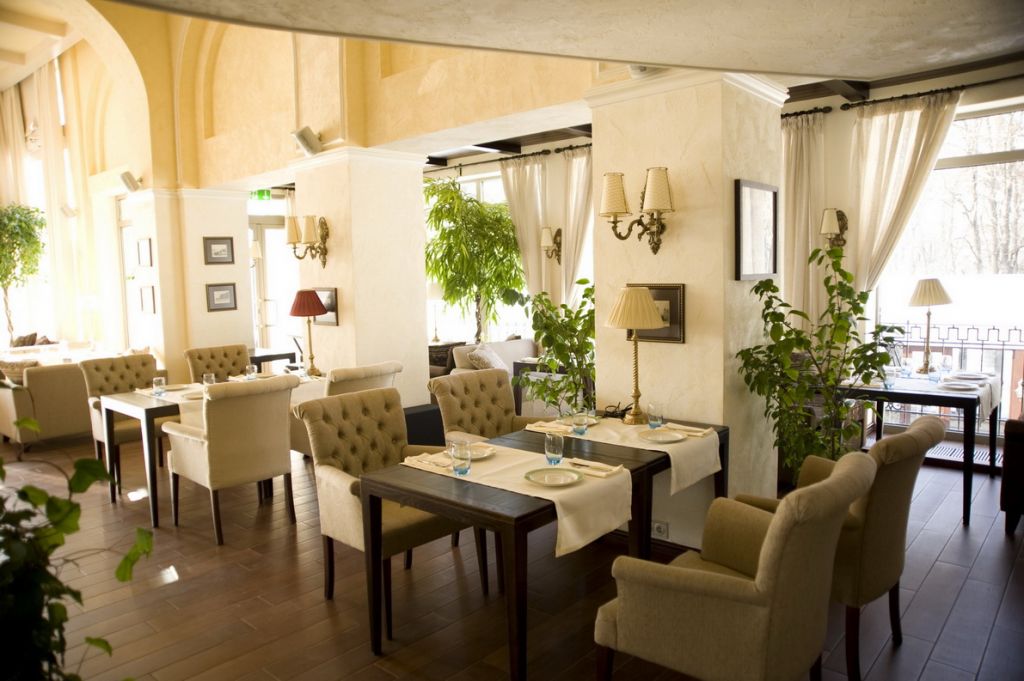 Address: Glushkova Avenue, 1 (Expocenter of Ukraine)
The Prague restaurant's visitors can enjoy fine European cuisine for all tastes. There are breakfasts, lunches and seasonal menus. The main advantage of the restaurant is the interior because there are more than eight rooms, including several summer terraces. Additionally, Prague is situated near the beautiful lake in the middle of the park. In the evenings, guests can delight the live music.

Last changed: 12-05-2017 at 13:05
Back to Overview
Comments
Add Comment